Originally published on Collectively.org. All photographs mine, copyright protected.
Only minutes after walking into Dolly's house, taking off my shoes off and saying hello to her four kids, who were lounging on the couch and playing reggaeton videos on YouTube, I was holding a steaming mug of fresh ginger tea and swapping stories and recipes with my new cooking classmates. The whole atmosphere cultivated a kind of warmth and casualness you don't usually encounter in a cooking class, for one main reason: most cooking classes aren't in someone's home.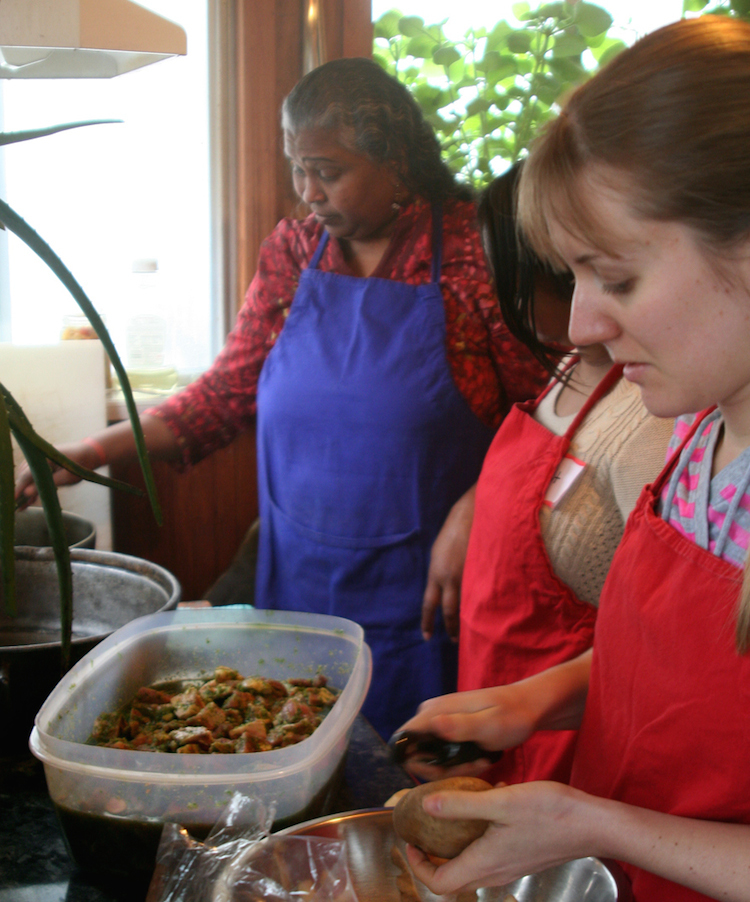 League of Kitchens launched in early 2014 as a cooking school for people who want an intimate, culturally-rich food experience. It's about much more than knife skills, or learning classic French sauces. These classes are for people who want stories, culture, and authentic, unguarded interchange alongside instruction. And the instruction itself is meant for the home cook, rather than the professional.
All over the Internet, there are platforms for communal dining experiences, outside restaurants. EatWith, for example, sells tickets to home-cooked meals with a cultural twist, all over the world; Feastly, similarly, allows you to support "an indie cook's dream" by joining a meal at their house or a pop-up location.
The idea behind League of Kitchens started when New York City resident Lisa Gross realized that her family's Korean American culinary heritage was at risk of disappearing.  Continue Reading »
Posted in Food, New York City | Tagged Caribbean Food, League of Kitchens | Leave a Comment »